Maryland Injury Lawyers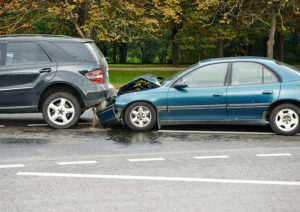 Since our founding in 2014, the Maryland injury lawyers at Bowers Law, LLC, has won the gratitude and admiration of people all over Maryland for our handling of their auto accident personal injury cases. This is a primary focus of our practice. So it stands to reason that founding attorney Jobeth R. Bowers would choose MD Crash as a nickname for our two offices, one in Baltimore, the other in Elkton. MD Crash is a name more easily remembered when Maryland residents, visitors and students become victims of a car crash and need legal help.

At MD Crash, we, the injury lawyers of Bowers Law, LLC, work tirelessly on behalf of clients, helping them recover what is their due from an auto accident. Our concern is to help them recover not just physically and emotionally from the pain and suffering brought about by their injuries, but also any wages they've lost in time away from work.

To that end, we take a client-centered approach to handling each and every one of our clients' cases. That means, first, we listen to our clients. We're receptive to their needs. And we remain thoroughly engaged with them from start to finish, keeping them in the loop and well apprised of their cases' progress every step of the way. Not all cases go to trial. But for those that do, you'll be glad to know that Bowers has an impressive track record of settling cases favorably. This is true of our efforts in other practice areas as well; besides auto accident personal injury cases, we're also known for skillfully handling cases related to mass tort, work-related injury and medical malpractice.

One of the many services we provide that separates us from other MD injury law firms is that we can help traffic accident victims before they are even injured. How we do this is by providing complimentary reviews of your existing auto accident insurance policy. Please see the video below on our Maryland injury attorney youtube.com channel.
With offices in Baltimore and Elkton we serve all of Maryland. This includes populated areas and rural areas such as Aberdeen, Annapolis, Baltimore, Bel Air, Bethesda, Bowie, College Park, Dundalk, Essex, Frederick, Gaithersburg, Germantown, Hagerstown, Hyattsville, Laurel, Oakland, Ocean City, Rockville, Salisbury, Silver Spring, Upper Marlboro & Waldorf, MD.
Need a Maryland Auto Accident Attorney? Contact Us At MD Crash.
If you live anywhere in Maryland and you're the victim of an auto accident, do what so many of your fellow Marylanders do: Call on the lawyers of Bowers Law Baltimore. We've made it easy for you to remember us. Just think of MD Crash. That's the collective name we've given ourselves, and it is fitting. Our primary concern, after all, is helping Maryland auto accident victims recover in every way possible from injuries, pain, suffering, and wage loss. In MD Crash you have an advocate. And you can be sure that, when you hire us, we're in it to fight and win for you. Please click here to contact our Maryland injury lawyers for a free case analysis.