Hurt at work in Maryland? Now what?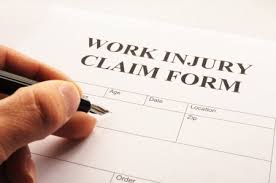 Here we are in what is hopefully the tail end of the COVID-19 pandemic.
Many of us have spent some time over the past few months working less, working with restrictions, or at the very least wondering if our jobs will still be there the next day.
What do we do when in the midst of all of this we get hurt at work?
Can we be confident in filing an injury claim with our employer?
I don't want to sue my employer?
What happens if they fire me because I filed a claim?
These are all common questions asked by workplace injury clients of our firm. The answers to these questions are not as bad or scary as you might think they are.
Maryland workers' compensation laws is actually an insurance driven system designed to prevent employees from suing their employers for injuries sustained on the job.
That's right, there is almost no situation in which you can sue your employer for a work related injury.
Think of the worker's comp system as similar to a special version of health
insurance that's only in place while you're working, and unlike your regular health insurance, it'll pay you for missing work as well. In fact, there is very little, if any, interaction with your employer when you file a worker's compensation claim. Other than verifying that you're an employee of the company, and providing any incident reports, your employer takes a back seat to the process, and their insurance company takes over.
Why do you need a Maryland workers' compensation attorney?
Like with any insurance, most companies will attempt to cut corners to save money on these claims. They'll often attempt to cut off benefits for wages or medical treatment earlier than needed. Remember Ben Franklin's famous saying: "A penny saved is a penny earned"? Consider that to be
the mantra of most insurance companies.
Also, there are laws in place that prevent employers for discharging employees strictly due to the filing of a Maryland worker's compensation claim. Our Elkton, Maryland workers' comp attorneys provide free consultations to those injured at work in all of Maryland. Our attorney fees aren't collected until the very end of the case, and paid directly by the insurance company, so do not hesitate in contacting our office at 410-975-7000 or 855-MD-CRASH and asking to speak to one of our Baltimore, MD work injury lawyers if you've been hurt at work. We're here for you!
With offices in Baltimore and Elkton our Baltimore work accident lawyers help those injured in workplace accidents in all of Maryland. This includes the Annapolis, Baltimore, Bel Air, Bethesda, Bowie, College Park, Columbia, Dundalk, Ellicott City, Glen Burnie, Laurel, Rockville, Salisbury, Silver Spring, Towson, University of Maryland and Waldorf, MD areas.